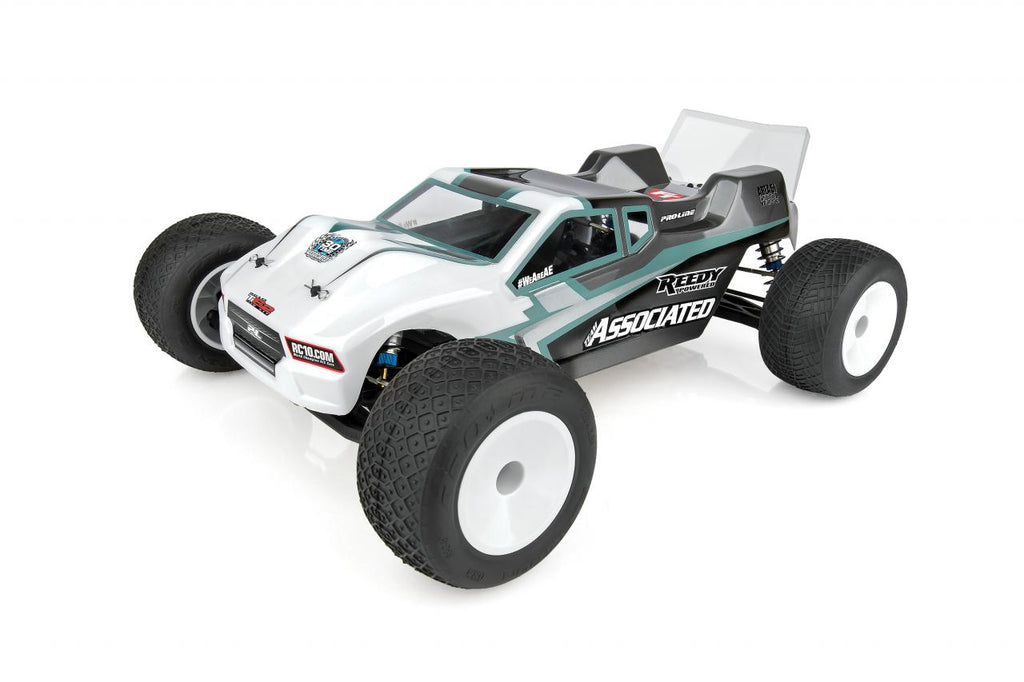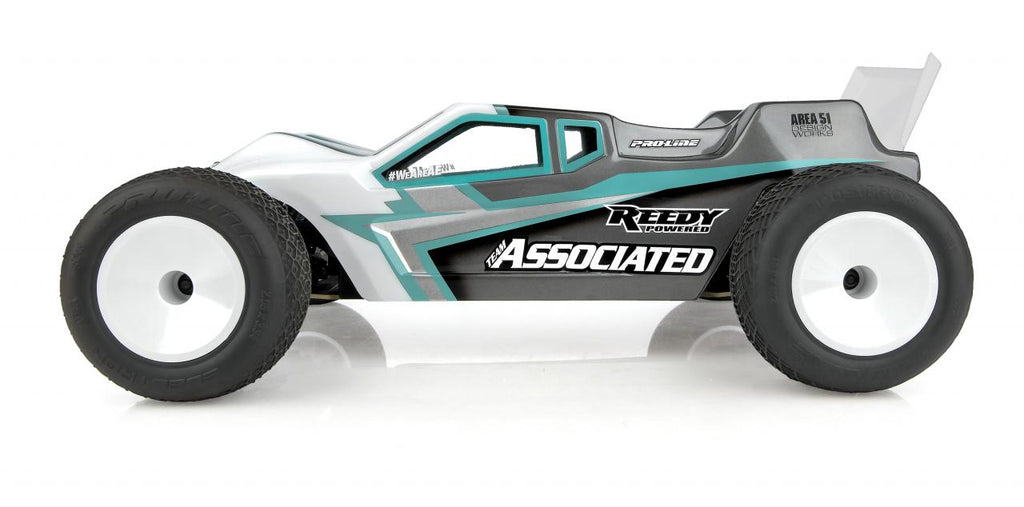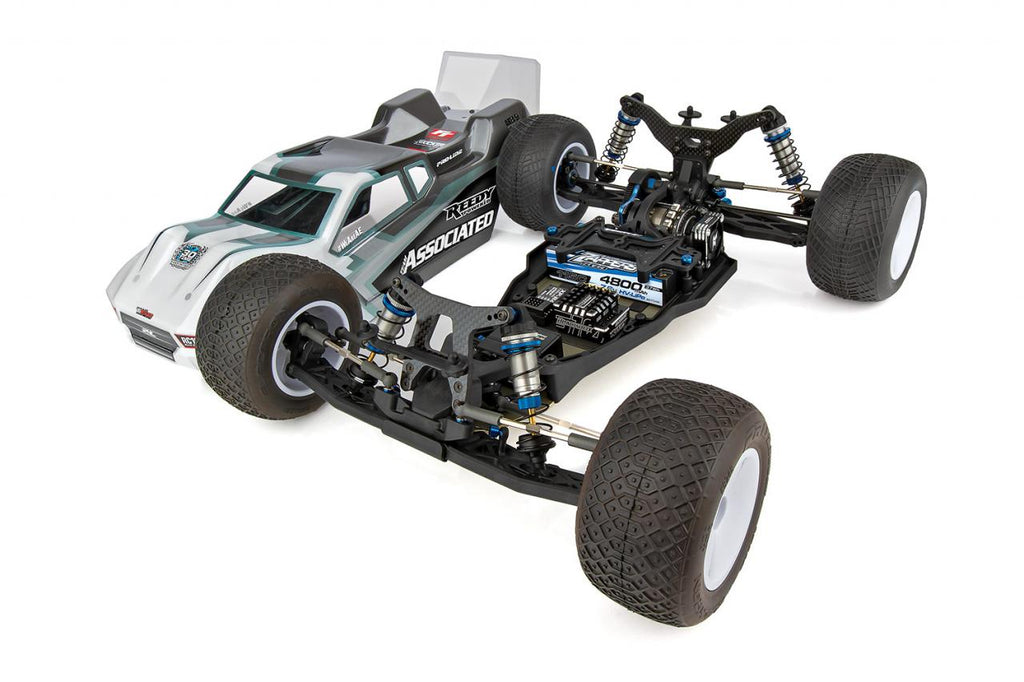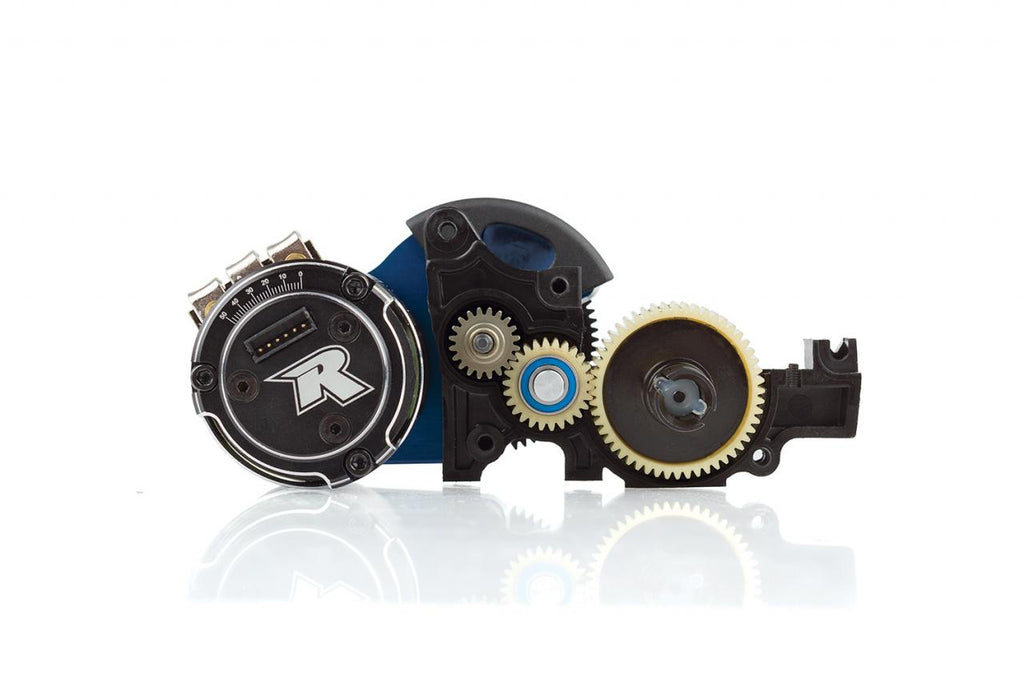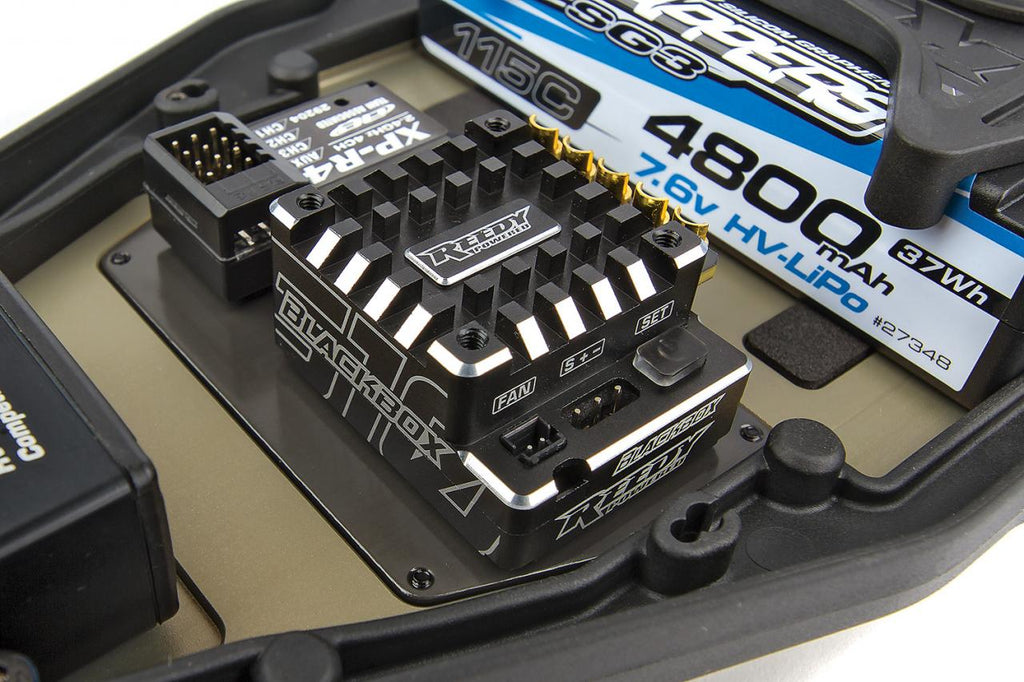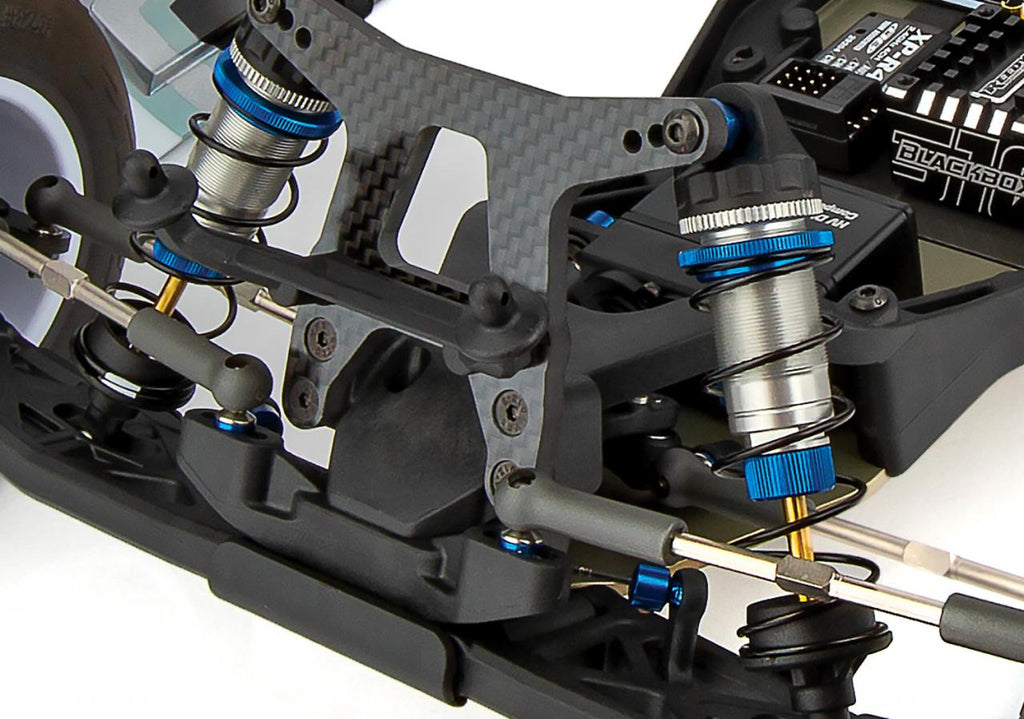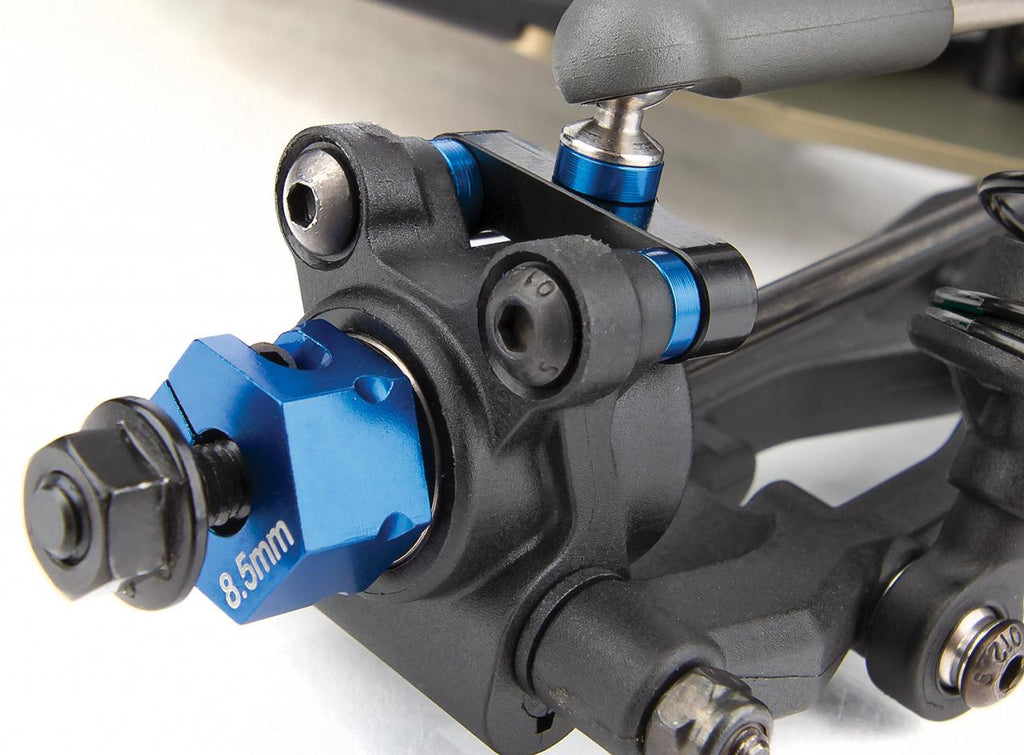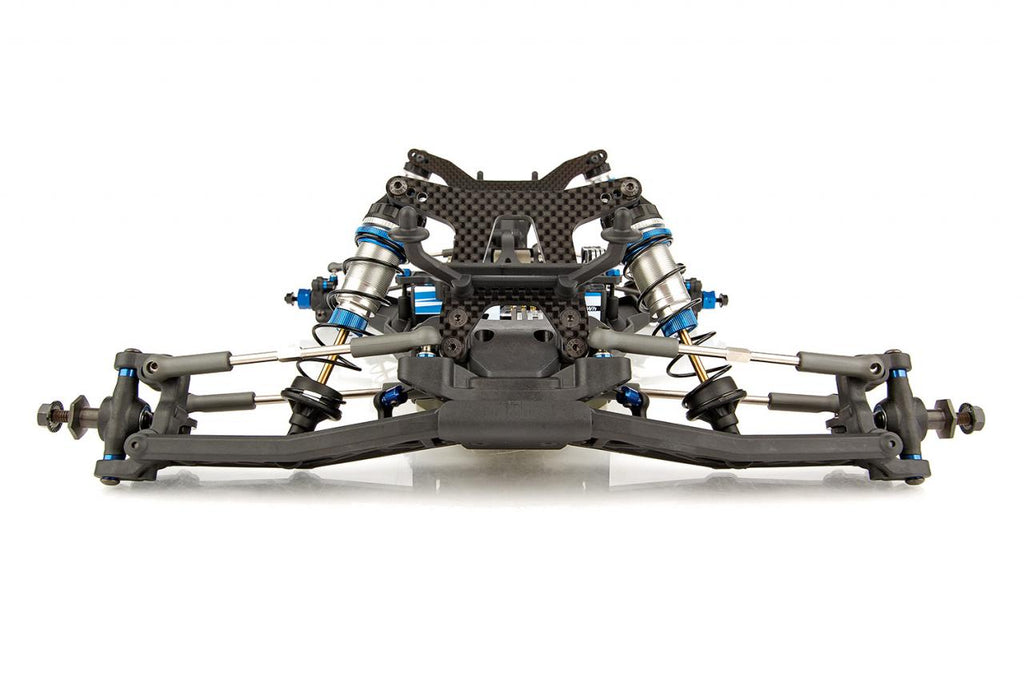 Team Associated RC10 T6.2 Off Road Team Stadium Truck Kit
Out of stock
Many in stock
The Team Associated RC10 T6.2 Off Road Team Stadium Truck Kit is based on Team Associated's RC10B6.2...
The Team Associated RC10 T6.2 Off Road Team Stadium Truck Kit is based on Team Associated's RC10B6.2 platform. The RC10T6.2 Team Kit represents the next step in the evolution for competitive truck racing. The RC10T6.2 Team Kit delivers improved adjustability, durability, and most importantly - performance! 
The engineers behind the doors of Team Associated's Area 51 incorporated the updates racers asked for and included more tuning option parts in the box. The RC10T6.2 shares key components with the RC10B6.2, RC10B6.2D, and RC10B74.1 Team Kits, making it easier than ever to run multiple classes at the same time. Like the RC10B6.2 and RC10B74.1, the RC10T6.2 has features such as an integrated fan mount, highly adjustable rear hub assembly, and the speed, durability, and lineage expected of a true champion.
NOTE: Finished kit shown in photos is for illustrative purposes only. See needed to complete list below for a full list of items required to complete the model.  
T6.2 Features:
Gull wing front and rear arms and shock towers for improved high traction handling
B74.1 two-piece rear hubs with aluminum upper caps for fine geometry adjustments
1.3mm front anti-roll bar and hardware included for added high-speed stability
Both Laydown and Layback Stealth transmissions included for tuning weight bias
Factory Team 13g aluminum ESC tray
Updated side rails for 30mm motor fan mount shared with B6.2 series buggies
+1 carbon fiber steering block arms
B74 66mm rear axles and 91mm CVA bones
8.5mm aluminum rear clamping hexes with laser etching
Updated front body mount is more rigid to protect body from cracking
Standard weight 1.0mm Pro-Line Enforcer body included
Legacy Features:
Lightweight, hard-anodized aluminum chassis with centralized mass and three mid-motor positions for improved handling on all track types
Differential height adjustment with included 0, 1, 2, and 3mm inserts
Easy access to differential
Split slipper assembly for better weight balance and shock clearance
Heavy-duty routed 4.0mm carbon fiber shock towers
V2 12mm Big Bore threaded aluminum shocks with 3mm shafts and X-rings for improved smoothness
Machined pistons included for better fit and smoother operation
Reverse bellcrank steering allows more room for mounting electronics
Bolt-on steering block arms for easy Ackermann adjustments
Aluminum rear ballstud mount for added strength
One-piece shock bushings to make assembly easier
Lightweight aluminum top shaft
Aluminum C and D arm mounts included for large range of anti-squat and toe adjustments
Factory Team upgraded ball bearing kit included
Heavy-duty ball cups and ballstuds allow for maximum suspension travel while reducing bind and friction
Specifications:
Power Source: Electric
Terrain: Off-Road
Body Style: Truck
Scale Size: 1:10 Scale
Assembly Level: Kit*
Length: 368mm (14.49in)
Width: varies
Wheelbase: varies
Weight: varies
Internal Gear Ratio: 2.6:1
Drive: 2WD
Needed to Complete:
1:10 scale 540-size electric motor 
1:10 scale electronic speed control 
2- cell LiPo battery pack 
Battery charger
2-channel surface transmitter, and its batteries
2-channel receiver
Steering servo 
Pinion gear (48 pitch)
Spray paint for polycarbonate body
1:10 scale 12mm hex truck wheels 
1:10 scale truck tires and foam inserts
Cyanoacrylate (CA) glue for tires and wheels 
Thread locking compound 
Other helpful items: Silicone Shock Fluid, Body Scissors, Reamer / Hole Punch, Shock Pliers, Hex Wrenches, Nut Drivers, Hobby Knife, Needle Nose Pliers, Wire Cutters, Calipers or a Precision Ruler.