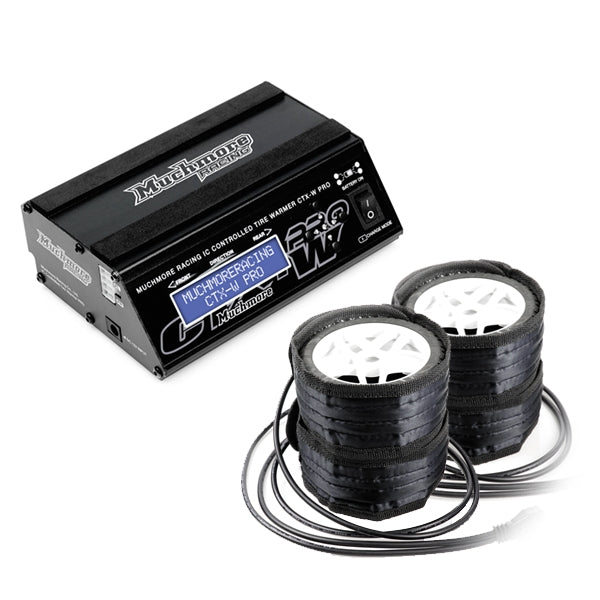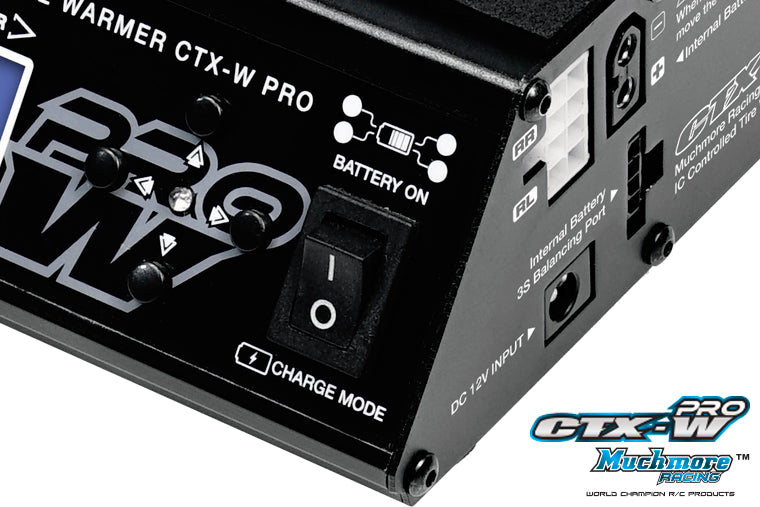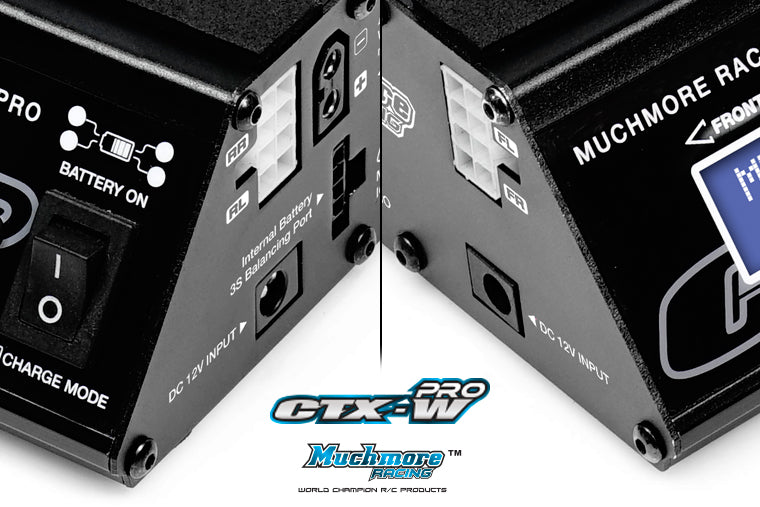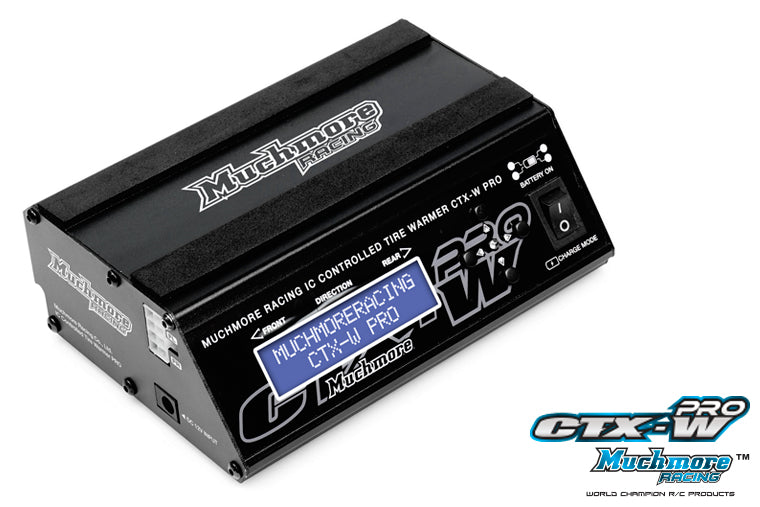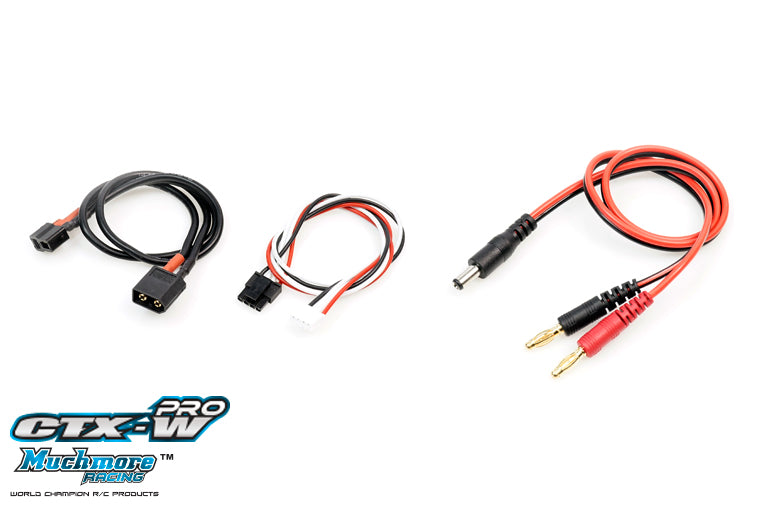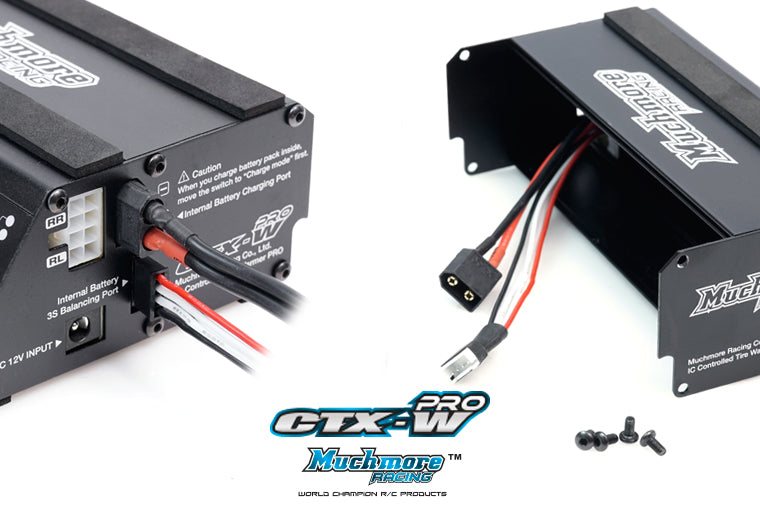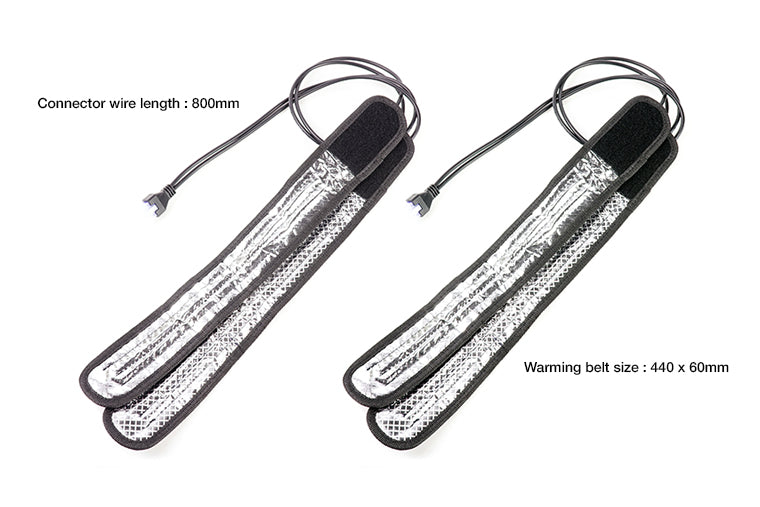 Muchmore IC Controlled Tire Warmer Pro Long Belt Type for 1/10 Off-Road, 1/8 GT, 1/10 Drag
Out of stock
Many in stock
4 BUTTONS NAVIGATION & INDICATOR LED
CTX-W PRO have 4 navigation...
4 BUTTONS NAVIGATION & INDICATOR LED
CTX-W PRO have 4 navigation buttons.
For using select menu, change value and etc.
The LED indicates operating status.
CAR STAND DESIGN & LIGHTWEIGHT
The CTX-W PRO includes a sponge for use as a car stand top surface.
This is convenient when used on a pit table or track.
The CTX-W power port is located on both sides, making it easy to organize your pit table.
(Do not connect both ports same time)
AVAILABE WITHOUT POWER WIRES
Tire warmers can be built into the battery(Li-Po 3S), so they can be used without connecting to a power supply.
Built-in Li-Po dedicated charging port allows charging without detaching the battery (including dedicated charging cable).
The battery protection function has a low voltage alarm setting function.
-Optional part -
MLI-CTXWP CTXWP Li-Po Battery 4200mAh/11.1V 25C for CTXWP Tire Warmer
INCLUDE TIRE WARMERS (Long Belt Type)
CTX-W PRO long belt package include tire warmers (long belt type).
Warmers have built-in independent sensors.
You can set the front / rear temperature differently by setup.