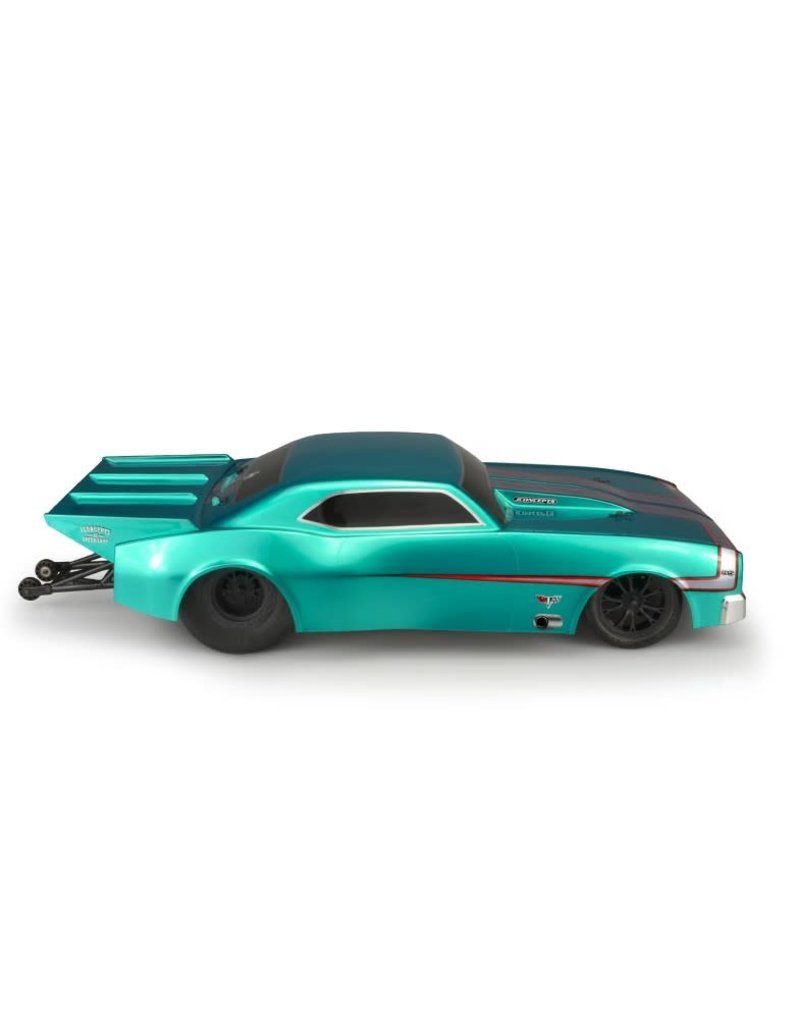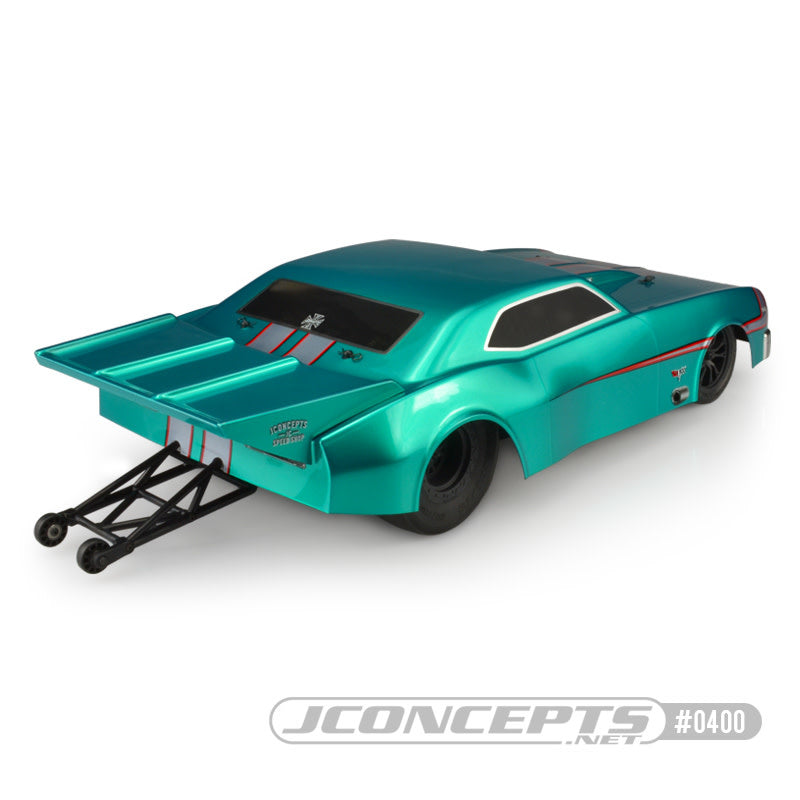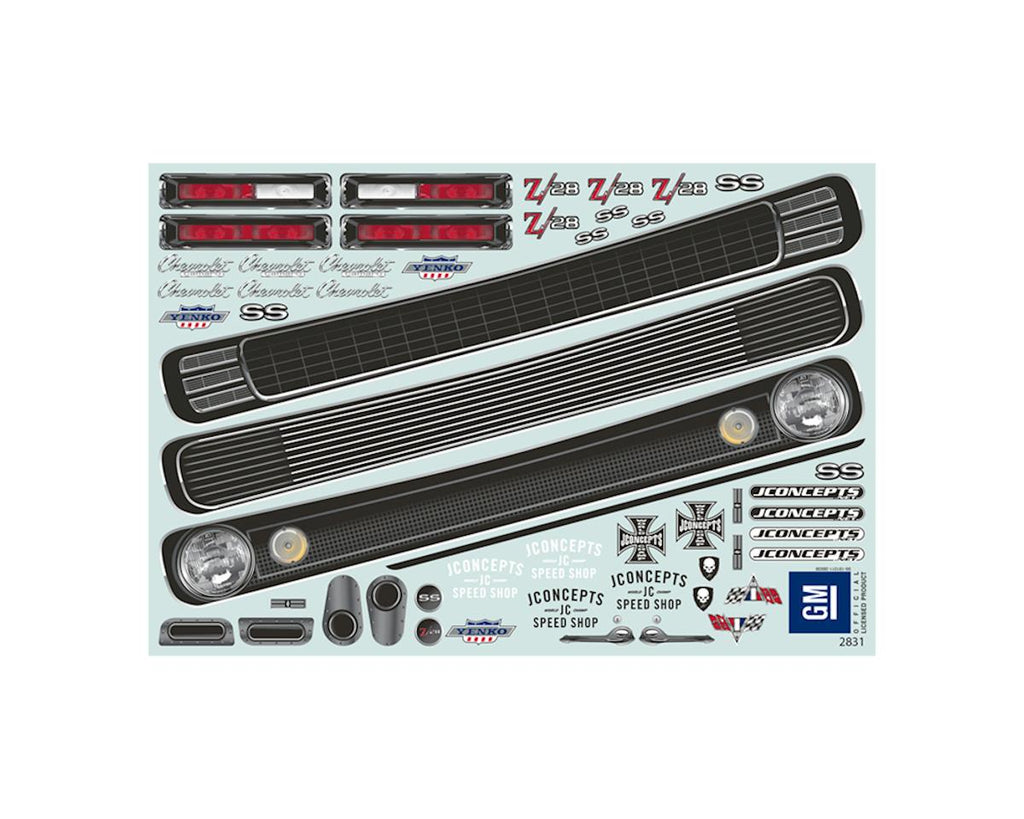 JConcepts 1967 Chevy Camaro Street Eliminator Drag Racing Body (Clear)
Out of stock
Many in stock
The JConcepts 1967 Chevy Camaro Street Eliminator Drag Racing Body begins with a dropped V-nose and an assortment of...
The JConcepts 1967 Chevy Camaro Street Eliminator Drag Racing Body begins with a dropped V-nose and an assortment of decal grille options included that can take on the look of many trim packages offered on the 67. As the hood rises, the power scoop blends into the windshield to allow plenty of clearance under the shell. The high attack angle of the windshield blends straight into the legendary cab shape of the Camaro.
A short trunk deck makes perfect room for the included large rear wing lower and upper assembly pieces. Under the wing, find the real estate where the decals finish off the racer cut rear-end giving room for any vehicle wheelie bars or aftermarket speed-shop goodies. The overall width of the body is roomy for an assortment of builds and the hourglass shape hits just around the rear tire assembly for that broad and arrow appearance.
Slight fender flares give the user a hint of trimming direction for the 13" wheelbase and wheel well openings. The trim lines throughout the body provide a low-profile appearance and steady guide for a clean overall look. Included in each body set, a 1967 Chevy Camaro decal sheet, rear wing option including lower support and upper wing spoiler and the paint mask for all windows. As always, each body set is backed with JConcepts customer support and racing heritage.
Notes from the team
The rear wing consists of two pieces, the lower section is designed with triangle pads which require double-sided tape to attach to the trunk lid. Once base is attached, apply more double-sided tape to match the triangle pad locations and drop the main wing down into place. Photos show body mounted on Team Associated DR10.
Specifications
The Chevy Camaro measures a 13.00" wheelbase and the inside dimensions of the body are 10.50" wide front and 11.50" rear. The body is built for a 2wd SCT wheelbase length and narrowed to more resemble the original 1:1 counterpart. It's helpful to plan your build, take measurements and modify your platform to fit inside the boundaries of the Chevy body.
NOTE: Painted body shown in photos is for illustrative purposes only and is not included. The body you will receive is clear and unpainted.  
Features:
1967 Chevy Camaro drag racer faithful representation
Two-piece rear wing for street elimination competition
Fits an assortment of SCT length trucks with width modifications
Decal sheet with Chevy, Camaro and JConcepts badges
Officially licensed by Chevrolet to JConcepts
Specifications:Wheelbase:

 
13.00"
Inside Dimensions:

 
10.50" wide front/11.50" rear